MAKE UP YOUR OWN STRUCTURE
Basic structure is important when living through crisis. It gives us a sense of predictability in unpredictable times.
Do you experience more stress, worry and fear during this crisis?
Do you have difficulties staying motivated and focused?
That is normal!
It is a normal reaction to threat, uncertainty and change.
However there is something you can do about it! And the gift I prepared for you is going to help you with that. Get a sneak preview right here!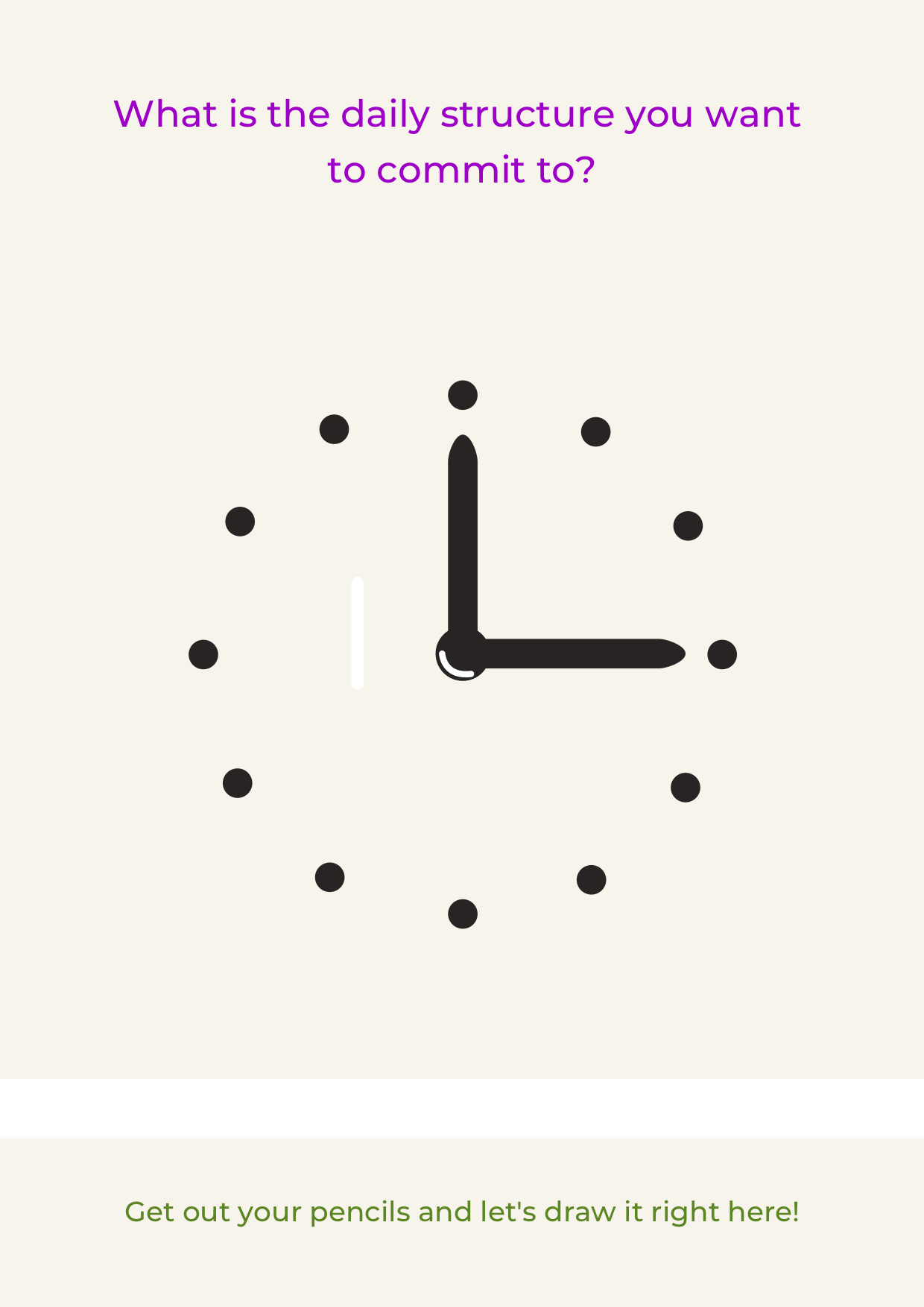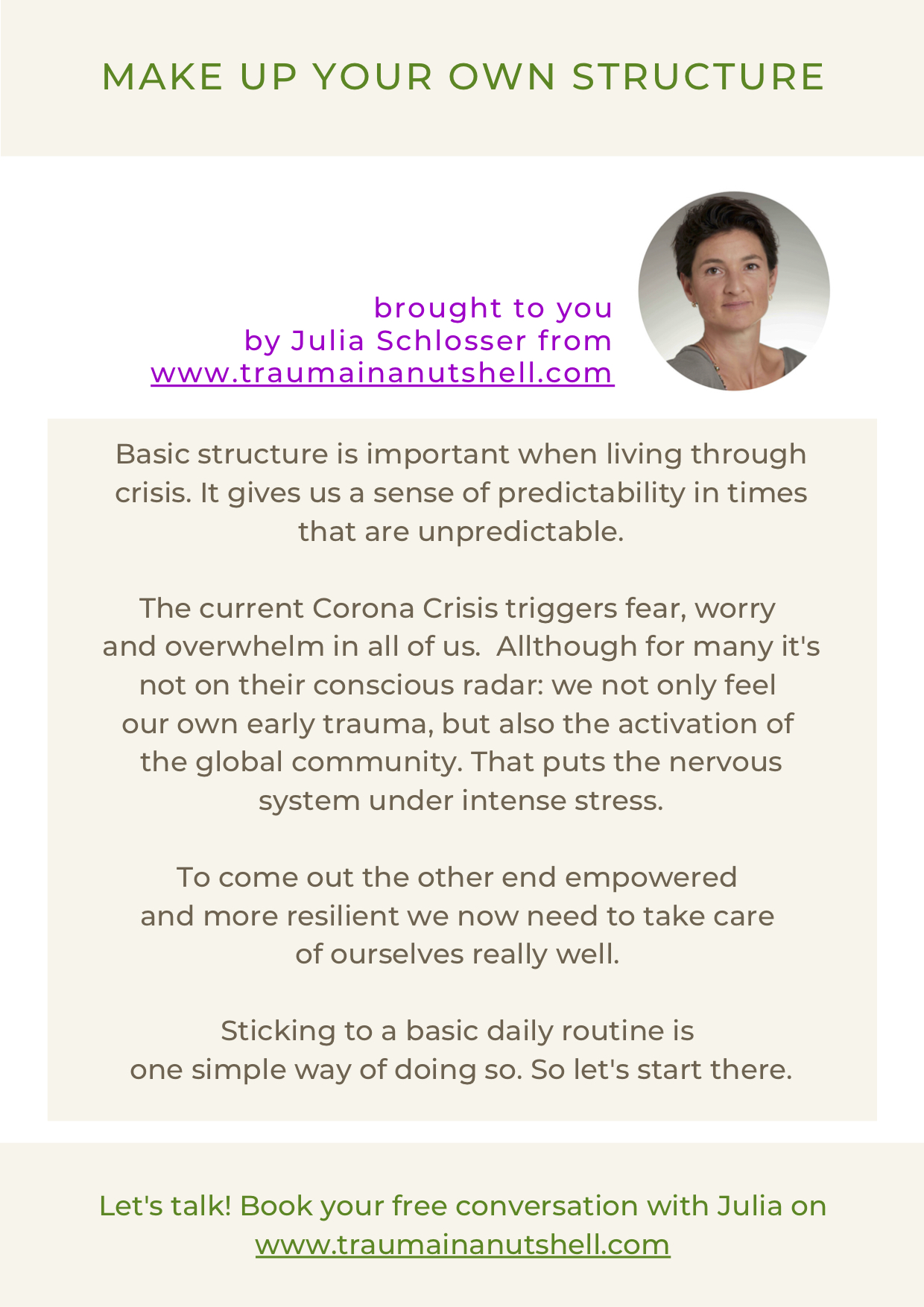 We are all living in a pre-traumatic state.
The very definition of trauma is: loss of control, being unable to do anything to change the situation and not knowing what is going to happen.
Does that sound like what you are experiencing these days?
Exactely! And you are not alone.
Therefor we need to help ourselves to become calm and to get back a sense of agency.

How can we do that?
Simple things like:
find structure now that outer structure has fallen away

keep pressure and expectations low

allow yourself a slower pace than usually.

Make your life predictable by consciously choosing structure. This will give you a sense of agency back.
And will help you move through this global crisis centered, sane and empowered.
That's why I created this pdf for you. It's jam-packed with resources. Get your copy right here!
Remember: This crisis won't be over soon. We will continue to deal with risk of infection and precautionary measure for some time.
Also we need to be prepared to work through economical consequences for even longer. That much we understand by now.

And you want to be prepared for that, right? This free pdf will help you stay focused.

Aim for making your day predictable by giving structure and following a routine. Aim for getting back a sense of agency in your life.

This is selfcare and crucial for our sanity.
We now need to make a conscious effort to stay mindful and create a field of calmness. Not only for ourselves but the small field around us, like our family and friends as well as the big field, society.
I hope my gift will help you with that! Let me know how it works for you!
I am a social worker, a bodyworker and a body-oriented trauma counselor (Somatic Experiencing®).
I am here to help you thrive after traumatic experiences.
During the Covid19 crisis I am offering support for you to learn navigate new territory and not go down the rabbit hole of depression, helplessness and despair.